Hello, and welcome to Whole Wheat Kitchen! We are honored that you are here and interested in our recipes.
We are sisters, Jessica and Merissa, the oldest 2 of our parents 12 children. We have spent a lot of time in the kitchen throughout the years cooking for our family.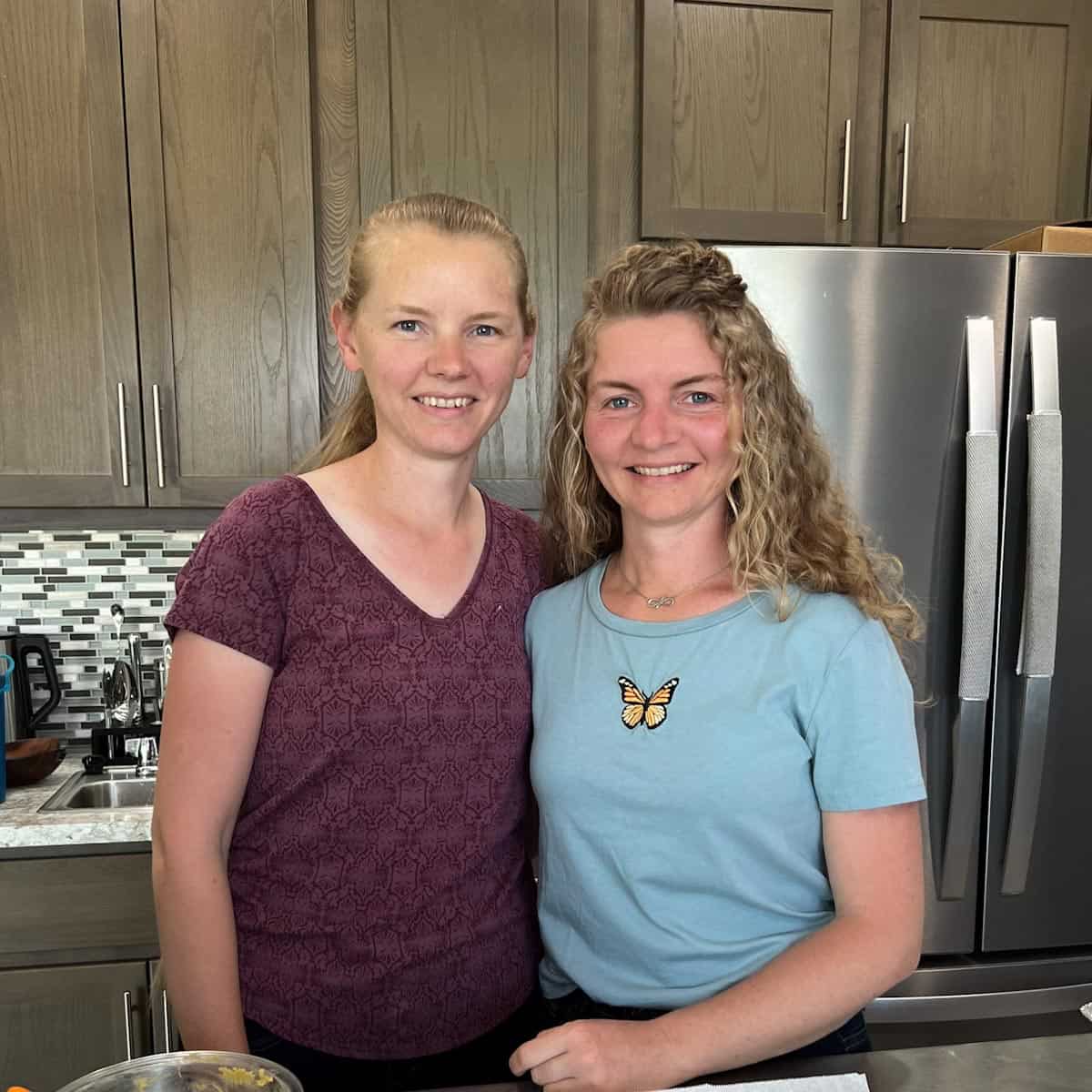 Both of us have a deep passion for making yummy food, in fact most of our family members are quite cheffy 😁.
Our goal for Whole Wheat Kitchen is to take the stress out of baking healthier. We publish well tested recipes for small batch whole wheat baked goods, and desserts that aren't too sweet. We want to teach you how to make your favorite breads and treats using highly nutritious whole grain flour. Knowing what kind of wheat/flour to use for each baking project is a huge factor in how well your baked goods will turn out. Each recipe lists what kind of flour, or wheat (if you grind your own flour) is good for that recipe.
We spent 8 years of our growing up life on an extremely rural farm in North Eastern Nevada. We would go grocery shopping about once per month. Baking from scratch became a must, and it was during that time that our love for baking really took hold.
We became known for our desserts and sweet treats. People would wonder what we did to make them so good. We always secretly thought it was because we used freshly milled whole grain flours, and we tend to go lighter on the sugar than normal. There is a depth of flavor you get from whole wheat/whole grain flour that makes baked goods taste next level.
We might be a little biased because we have been baking with whole wheat flour from the beginning of our baking journey. So we don't really know any other way. We have definitely tasted baked goods made with all purpose white flour and even tried making them ourselves on occasion. Even though they can be light as air and fluffy as the clouds, they just don't have the depth of flavor or the amazing nutrition you get from whole grains.
Why we bake with whole grains
When we were small children our Mother decided she was done feeling like crap all the time and always having sick kids. She took it upon herself to find a healthier way of living. Her efforts took us from missing school several days of the year to having a perfect attendance record.
Switching to whole wheat flour was one of the things she decided to do. It was a rocky path for her with lots of bread bricks and cardboard cookies, but she persevered (without google 😄) and never looked back.
When we got old enough to start baking with her she taught us what she had learned, and we continue to learn together now. We are constantly learning and trying new things and trying to come up with answers (even though sometimes it seems like there are none 😁) to problems.
Half the conversations between our Mother and sisters are about bread and baking with whole wheat flour. We're always sending each other pictures of our bread, doing the "dangle test" (we hold a slice of our homemade bread in the air by the top of the slice, if the bottom doesn't fall off then it passes the test) 😂. If you've ever tried making whole wheat bread then you'll probably understand 😁.
About our recipes
We have lived in a lot of different locations around the country, so we've got a feel for baking at different elevations and climates. All our recipes are tested multiple times, and at 2 different elevations, we add in a 3rd when we can.
We also test with fresh milled flour and pre-milled flour to make our recipes as accessible as possible.
We hope you'll find something interesting here and that we have inspired you to try out some healthier whole grain recipes.
Our Latest Recipes
Get to Know Jessica
Hey, I'm so glad you're here. I'm Jessica the oldest of the bunch. For as long as I can remember my family has been making delicious things in the kitchen. As a small child I remember making chocolate chip cookies and brownies with my dad who grew up baking with his mom.
My earliest memory of going solo in the kitchen was when I was about 6 years old. Merissa and I decided to make our parents breakfast in bed. I took it upon myself to make them scrambled eggs. I tried so hard not to burn them, but ended up with a few brown crispy ones despite my efforts.
My favorite thing to bake is cookies. I have been known for my cookies for years. People who generally didn't like cookies always liked mine. (They are always choc full of love and nutrition).
Outside of the kitchen I like spending time with family, camping and being out in nature, it never ceases to amaze me.
I also enjoy sewing, studying the enneagram, training Jui Jitsu and reading.
In the past couple years Merissa and I decided we wanted to share our knowledge and passion for whole wheat goodness with others. We are constantly learning and hope to share that knowledge with you.
I love all our recipes but if i had to choose, my three favorites would be our Whole wheat tortillas, chocolate chip muffins and applesauce cake.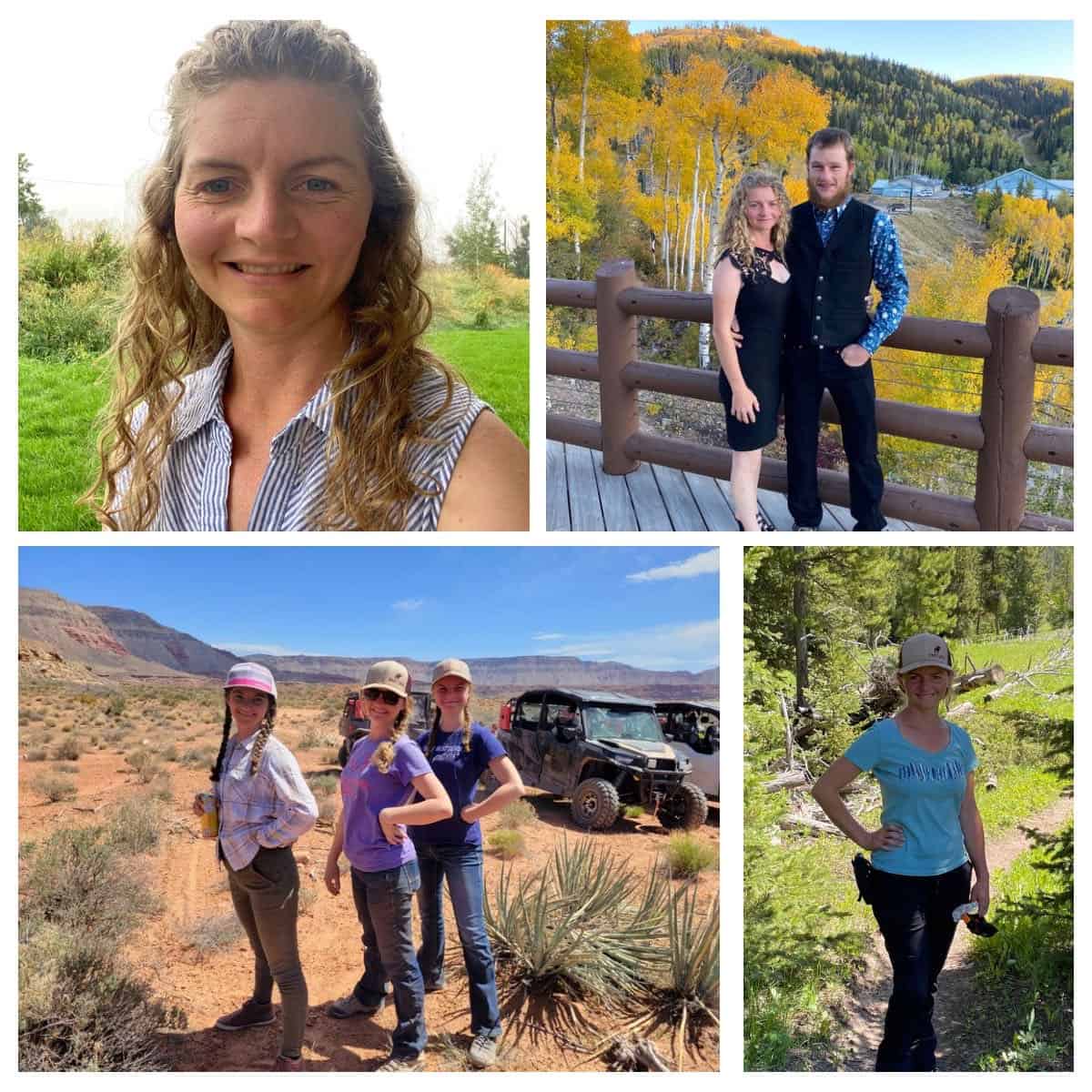 Get to know Merissa
Hi, I'm Merissa, the younger of us two. I have always loved being in the kitchen and trying new things. I stared making whole wheat bread when I was 9 years old or so. We had an ancient mixer that I would mix the bread in, I can still remember how it sounded (it had quite the whine) haha.
Besides baking, I love to cook savory dishes. Making gourmet meals and sending pictures to all my friends to make them jealous is one of my favorite things to do, I know, I'm mean like that 😁. You can find some of our savory recipes on our other site The Teary Onion.
Other things I enjoy besides being in the kitchen are; Visiting my family, I currently live over 1000 miles away from them and have for 6+ years.
I loooove to garden, it is my true passion and what keeps my soul alive. I grow a vegetable garden every year, that gets bigger every year lol. I live in northern North Dakota so the growing season is very short, but I get everything I can out of it and love it!
Most of my time is spent testing recipes for you, and going on adventures with my very energetic toddler.
Although I am passionate about all our recipes, my three favorites are our chocolate banana muffins, whole wheat sponge cake and whole grain dinner rolls.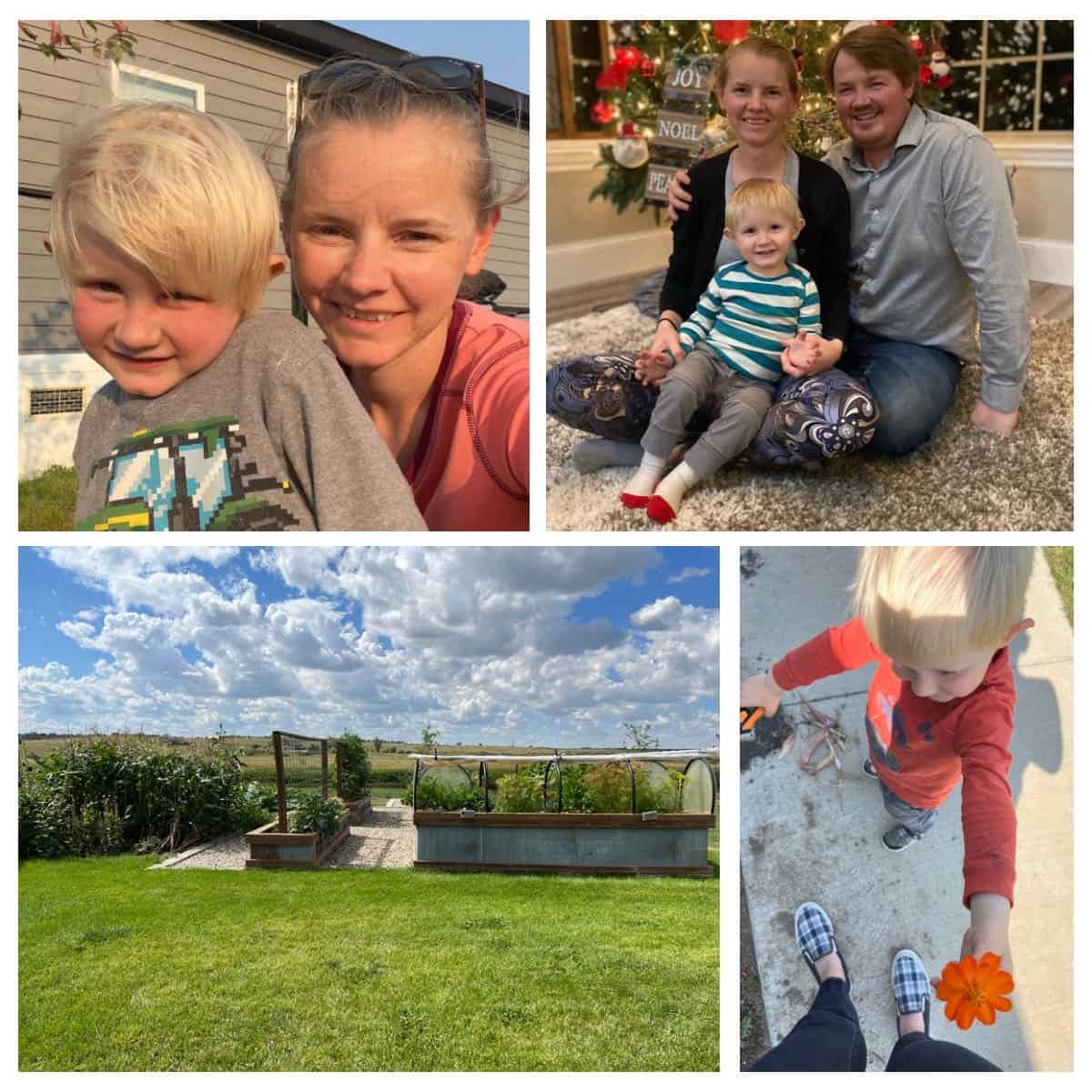 How to Support Whole Wheat Kitchen
We spend many hours and resources testing recipes and keeping this website going. We provide the recipes for free to whoever wants to use them.
Ways that you can help support Whole Wheat Kitchen
Purchase products and ingredients using the links in our posts.
Sharing our recipes with others and telling others about our website.
Visiting multiple pages on our website.
Linking to our recipes with do-follow links, if you have a website (only if it makes sense to do so).
Joining our mailing list.
Whether you are here on a mission to start eating healthier or are just curious about whole grain baking we are here to help.
We would love to hear from you. If you want to say hi or have questions then send us an email at [email protected] and we'll do our best to help you.
Happy Baking!